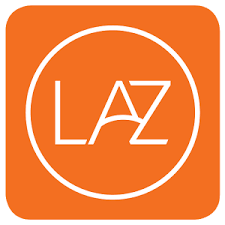 What is Lazada App?
Lazada app is an online shopping application offers a large selection of world-class brands, including Easytaxi, FoodPanda, PricePanda, Wimdu, LAMIDO, and Zalora. It is an online department store in Southeast Asia with operations in Indonesia, Malaysia, Philippines, Thailand, and Vietnam.
Video Lazada App Review
ONE-STOP SHOPPING DESTINATION
We carry over hundreds of thousands of products across various categories including health and beauty, lifestyle, fashion, electronics and more. Lazada is the place to visit for all your shopping needs. Find anything from smartphones, cameras, laptops to lipsticks, shoes, dresses! You can also shop conveniently on-the-go via our mobile apps - browse, view, buy, track, and review your items.
SHOP ANYTHING, ANYTIME, ANYWHERE
Shop on-the-go with your mobile and/or tablet. With daily deals, special and exclusive promotions available from brands such as Samsung, Apple, Xiaomi, Lenovo, Sony, Nike, and Maybelline- shopping has never been more convenient!
SAFE AND SECURE SHOPPING
Shop at ease with Lazada. We offer 100% Buyer Protection - we guarantee that you get only genuine products that are not defective or damaged. If you are for any reason, dissatisfied with your product you can simply return it within 7 days for a full refund.
CASH-ON-DELIVERY
Choose the way that you want to pay. We offer a wide range of secure payment options like Paypal, credit cards and bank transfer, as well as cash-on-delivery, where you only pay when you receive your package.

App Highlights:
★ Browse and Search by category and brand
★ Sorting Filters: by price, discount, and popularity
★ Personalized Product Recommendations
★ App Exclusive Offers & Daily Deals Notifications
★ Wish List Creator
★ Express Checkout
★ Discount Coupon Redemption
★ Order Tracking
★ Log-in via Facebook
★ Sharing via Facebook, Twitter, Google+ and more
★ Customer Ratings & Reviews
And more to come.
More
Hide