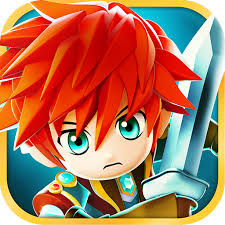 What is Colopl Rune Story?
Colopl Rune Story is now out worldwide for iOS and Android and is free to download. It's a blend of RPG, city-building, and resource-management that developer Colopl says is a more Western-friendly take on its action-RPG White Cat Project.
The game's story goes like this:
From the flying island of Astora to the final destination of 'The World's End,' players must use a mystical rune compass to uncover ancient magical runesthat fell from the sky centuries ago. Recruiting and training hundreds of characters, joining forces with other players, as well as building a town from which to harvest resources and upgrade weaponry are key to leading a strong army.
Video Colopl Rune Story Game Review
* Real-Time Co-Op Action RPG *
Perform magnificent combo attacks that will surpass regular puzzle-solving, dragon-fighting games and control all movements, actions, and skills from the palm of one hand.
* Over 100+ Unique Characters to Play *
Unlock hundreds of characters and weapon combinations within six classes - Fencer, Lancer, Warrior, Brawler, Sniper, Mage.
* Fight Epic Bosses With Your Guild *
Become the strongest guild! Accumulate Guild Points in co-op quests to obtain special rewards.
* Build Your Own Unique Town *
Build and upgrade your town to harvest resources to level up and train your team.
Legend has it that runes imbued with ancient magic fell from seven elder runes in the sky centuries ago, but few remain. Airships fly the skies between the flying island Astora and the world's other countless islands. Use the wondrous rune compass to guide your path as you attempt to uncover magical runes and journey to The World's End, a place no one has ever reached.
More
Hide