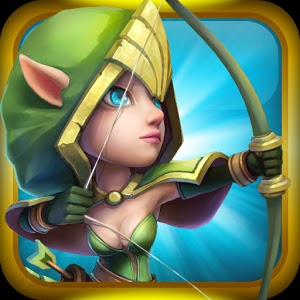 [END_IMAGE]
What is Castle Clash: Age of Legends?
Build and battle your way to glory in Castle Clash! With fast-paced strategy and exciting combat, Castle Clash is a game of epic proportions! Hire legions of powerful Heroes to lead an army of mythical creatures. Fight and raid your way to become the world's greatest Warlord. With over 100 million players worldwide, it's always time to clash!
Video Castle Clash: Age of Legends Game Review
Game Features:
✔Hero Evolution - Enter the battlefield with cooler and stronger Heroes than before!
✔ Here Be Demons! Take on the new boss with your friends!
✔ Defend your bases with others in co-op combat!
✔ Build and upgrade your impenetrable fortress!
✔ Create the ultimate army from a dozen wild troops!
✔ Fast-paced, thrilling, and realistic battles!
✔ Pit your Heroes against other Players in the Arena!
✔Create your very own Guild and lead it to victory in Guild Wars!
✔ Join other players and conquer Team Dungeons!
✔ Tap and swipe to cast powerful spells!
✔ Free-to-play fantasy strategy.
More
Hide